25
Apr
Terreur sur la ville / Terror in the city
À proximité de l'hôpital, Mota, ingénieur en génie civil, installe des panneaux à capteurs de lumière dans les bâtiments de Technoville. Depuis plusieurs décennies, les habitants de Technoville n'utilisent plus de pétrôle ou de charbon. Bien que les ressources de matières premières n'ont pas encore été épuisé, le comité de Technoville préfére se concentrer sur l'énergie de la Lumière. De peur de provoquer les démons du monde souterrain, les citoyens de Technoville n'évoque pas le sujet.
Mota : L'énergie de la Lumière nous protège des ténèbres.
Soudainement, Mota voit une gigantesque boule de feu tombée du ciel en direction de l'hôpital. Il se réfugie dans son camion.
At the proximity of the hospital, Mota, as civil engineer, is installing some light panels in the buildings of Technoville. Since many decades, Technoville's people are not using anymore the petrol or the coal. The comitee of Technoville has chosen the light energy instead of the raw materials. Afraid of provoking the demons of the underworld, the citizens of Technoville don't talk about this subject.
Mota : the energy of the Light protects us from the darkness.
Suddenly, Mota is seeing a gigantic fireball coming from the sky in direction of the hospital. He' s sheltering in his truck.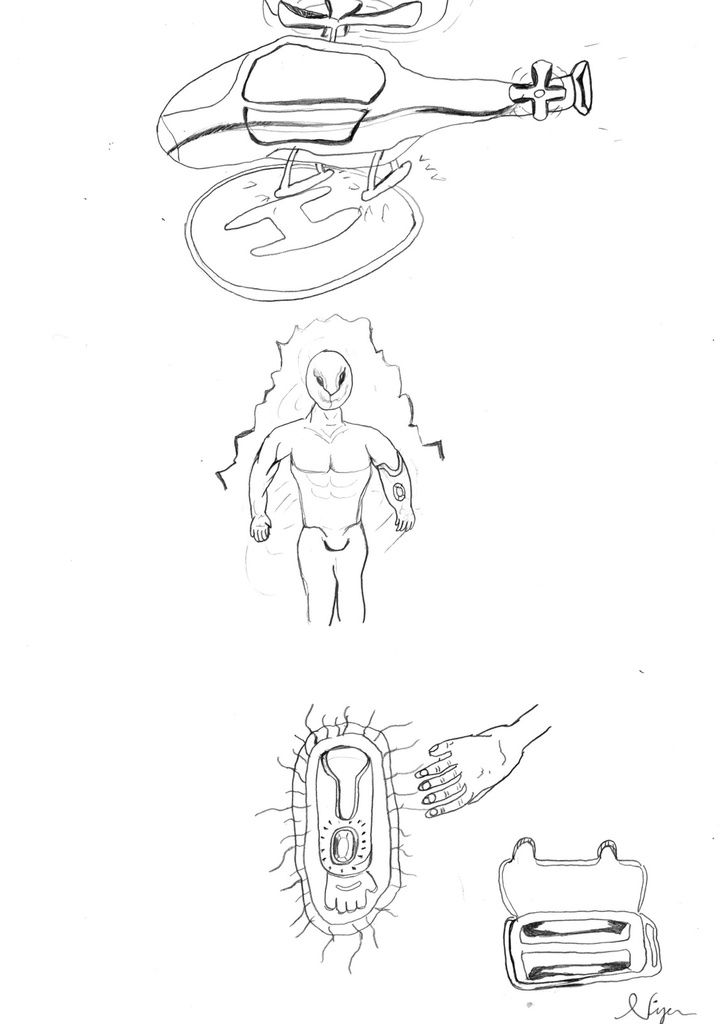 Les textes et les images ne sont pas libres de droits. Merci de me contacter en cas d'utilisation. The texts and images are not free of rights. Please contact me in case of publication.
Sans équivoque, l'éminence puissance est l'un des personnages les plus puissants du monde de Karma. Doté d'une intelligence rare, c'est un vrai tacticien de guerre. Manipulateur, il s'infiltre dans l'esprit de ses adversaires. L'éminence puissance a réussi à développer toutes ses forces grâce au règne du feu. Informé de la révélation de plusieurs individus dans la vallée de la mort, l'éminence puissance cherche à tout prix à en tirer avantage. Il a ainsi pisté l'hélicoptère de la vallée de la mort jusqu'à Technoville.
C'est le destructeur par excellence.
Eminence puissance : Je suis à l'intérieur !
Without a doubt, the eminence puissance is one of the most powerful character in the world of Karma. With a rare intelligence, he' s a real war tactician. Manipulative being, he' s taking over the mind of his ennemy. The éminence puissance has successfullly developped all his forces thanks to the reign of fire. Aware of the revelation of several individuals in the deathvalley, the éminence puissance wants to take advantage of the situation. Tracking the helicopter from the deathvalley to Technoville, he is a ultimate destroyer.
Eminence Puissance: I'm IN !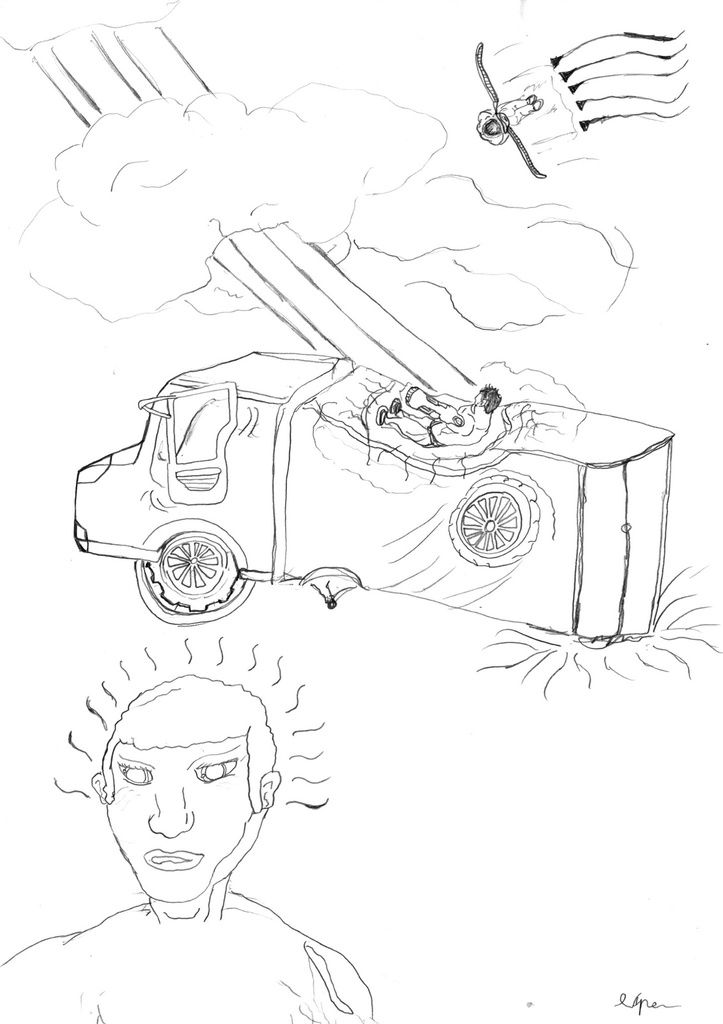 Les textes et les images ne sont pas libres de droits. Merci de me contacter en cas d'utilisation. The texts and images are not free of rights. Please contact me in case of publication.
Du haut de la tour, Ylo se lance à corps perdu dans le vide. Peur de rien, il jette une bombe sur l'éminence puissance. La pierre de pouvoir de Ylo est entrain de s'activer. L'énergie de la pierre de pouvoir le protège de la déflagration. Chutant à une impressionante vitesse, il atterrit sur le camion de Mota. Sans tenir compte des dégâts causés, Ylo se repositionne à l'attaque.
Mota se rue dans l'enceinte de l'hôpital. Entendant des cris du haut de la tour, il prend l'ascenseur jusqu'au sommet. Jana, seule attendait l'arrivée des secours. Un projectile détruit l'accès de l'ascenseur emprisonnant Jana et Mota sur la piste d'atterissage de l'hélicoptère. Ils décident de piloter l'hélicoptère pour s'échapper. Dans cette course folle entre les gratte-ciels, Mota et Jana arriveront-ils à s'en sortir sains et saufs?
From the top of the tower, Ylo is jumping out the window. Afraid of anything, he's dropping a bomb into the eminence puissance. Ylo's powerstone is getting activated. The energy of the powerstone is protecting Ylo from the explosion. Falling very fast from the sky, he' s landing on the rooftop of Mota's truck. As quick as possible, Mota is jumping into the ground. In defiance of the damages, Ylo is rapidly ready to fight back.
Mota is running inside the hospital. Hearing the screams from the top of the building, he's taking the lift reaching the top of the tower. Jana was waiting for the arrival of the rescue team. A havoc has detroyed the access of the lift, trapping Jana and Mota on the helicopter landing platform. They are deciding to pilot the helicopter in order to escape. In this crazy race between the skyscrapers, Mota and Jana will find a solution to stay alive ?