18
Apr
Introduction
La planète Karma est une véritable énigme pour les chercheurs et les scientifiques. Qualifié d'evénement galactique exceptionnel, jamais, deux planêtes, dites "froide" et "chaude", avaient fusionné pour en former qu'une seule. Aussi énigmatique que la théorie du Big Bang ou de l'extinction de l'âge jurrassique, de nombreuses questions restent sans réponse.
Suite à des événements terrifiantes et catastrophiques, toujours inexpliqués, survenus dans le monde de Karma, ont plongé l'univers tout entier dans une période "obscure".
Personne n'osa évoquer en public ses théories ou ses prophéties, devenues dorénavant SECRETES.
Dans sa quête de la vérité, Ruben va entraîner ses compagnons Ylo, Métal, Plum, Jana et Mota dans une histoire incroyable, remplie de péripéties.
Ruben : " la réponse se trouve sous la terre ! ".
The Karma planet is a true mystery for the scientists. Two planets called "cold" and "hot" have been merge into one and only planet. As mysterious as the Big Bang Theory or the end of the jurrasic age, a lot of questions has been unanswered.
Followed by terrifying and devastating events happened in the world of Karma, unexplained yet, a new dark age has just begun.
all the theories have been kept SECRET.
For the quest for the truth, Ruben will embark on an amazing and surprising journey with the help of his friends Ylo, Metal, Plum, Jana, Mota.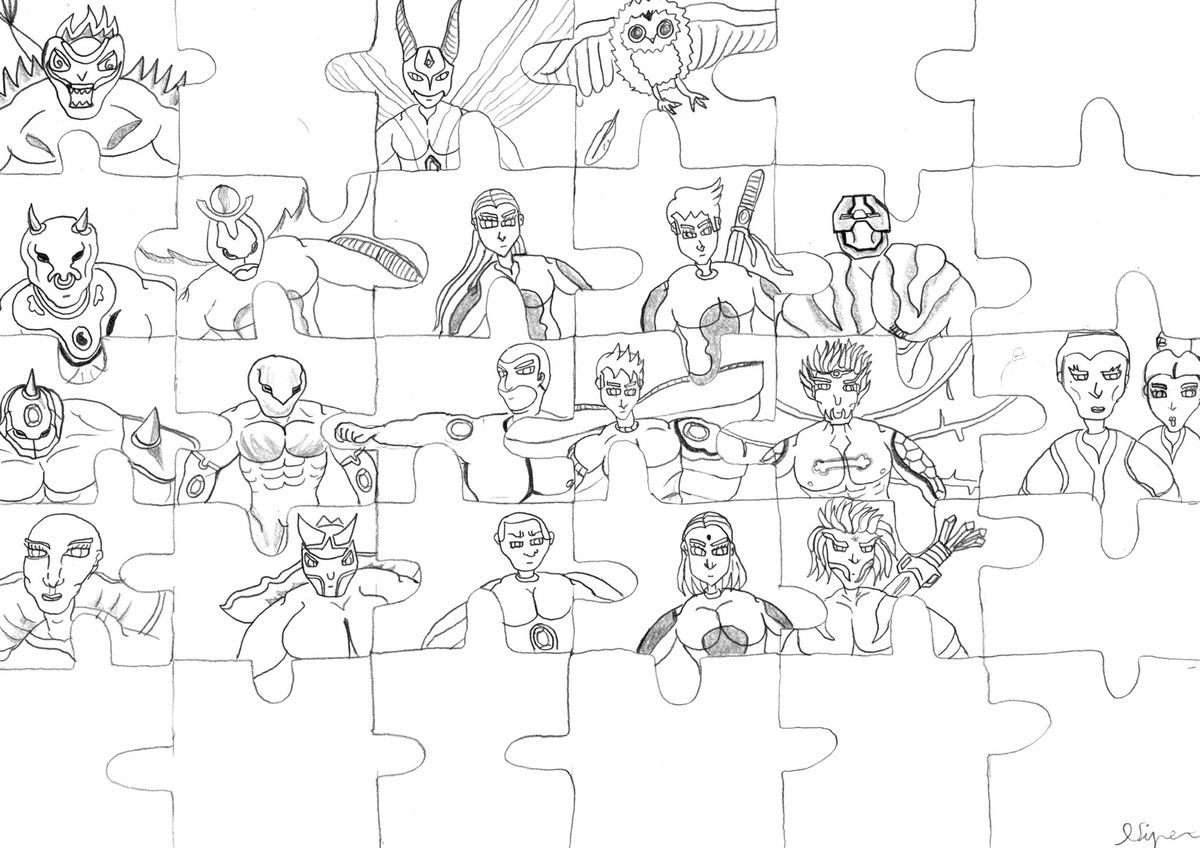 Les textes et les images ne sont pas libres de droit. Merci de me contacter en cas d'utilisation. The texts and the images are not free of rights. Please contact me in case of publication.