17
May
La pierre de magma / The magma stone
En salle de détention, Plum, Métal, Mota et Ylo discutent de l'avenir de Technoville. L'attaque de l'éminence puissance a été d'une extrême violence. Redoutant l'arrivée prochaine de nouvelles créatures, Métal doit trouver une solution alternative pour le remplacement des pierres de pouvoir inactives.
Métal : L'énergie de ma pierre de pouvoir a complètement été désactivé. Jamais, la bombe annihilateur avait été utilisé. Est ce que j'aurai sous estimé la puissance du lion ? Le comité a préféré annihiler l'énergie des pierres de pouvoir au lieu de laisser l'éminence puissance les absorber. Ils ont fait le bon choix. Mais j'ai bien peur que le lion a réussi à éviter l'onde de choc. Il n'a visiblement pas été touché.
Plum : Métal, l'heure est grave. Il a pris la technoarme d'Ylo. Le règne de feu est entrain de gagner du terrain. "L'embrassement a tout juste commencé".
Ylo scrute les yeux de Plum attentivement.
Ylo : T'es pas morte ?! Merde! Moi non plus. Il me manque quelque chose au bras (en se moquant de l'assassin). Est ce que tu es possédé ? Tu peux répéter la même phrase en criant et avec les cheveux en l'air. Parce que j'ai du mal à te reconnaître sans ton maquillage ! (En faisant référence à la scène du musée)
Métal, avec le ton de voix grave et sérieux : À l'heure actuelle, seul, Technoville peut nous protéger des assauts de l'éminence puissance.
In a detention room, Plum, Metal, Mota and Ylo are discussing about the future of Technoville. The attack of the eminence puissance was extremely violent. The arrival of new creatures might be devastating for Technoville. Metal needs to find a alternative way to replace the dead powerstone.
Metal : The energy of my powerstone has been completely deactivated. Never, the annihilator bomb has been launched. Did I have underestimated the power of the lion ?The comitee has preferred to annihilate the energy of the powerstones instead of letting the eminence puissance absorbing the energy of the powerstone. They have made the right choice. But I'm afraid that the lion has dodged the shockwave. He doesn't seem affected.
Plum : Metal, it's emergency. The technoweapon of Ylo has been stolen by the eminence puissance. The reign of fire is spreading around, reaching new territories. "The fire flashover has just begun."
Ylo is scanning the eyes of plum carefully.
Ylo : You are not dead?! Shit ! me too. Something is missing in my arm (by mocking the assassin). Are you possessed by ? Can you repeat the same sentence by screaming and with your hair up in the air. Because without any make up (or make up free), you don't look like the same at all! ( in reference of the action of the museum).
Metal, with a serious voice tone: At this moment, Technoville is the safer place that can protect us against the attacks of the eminence puissance.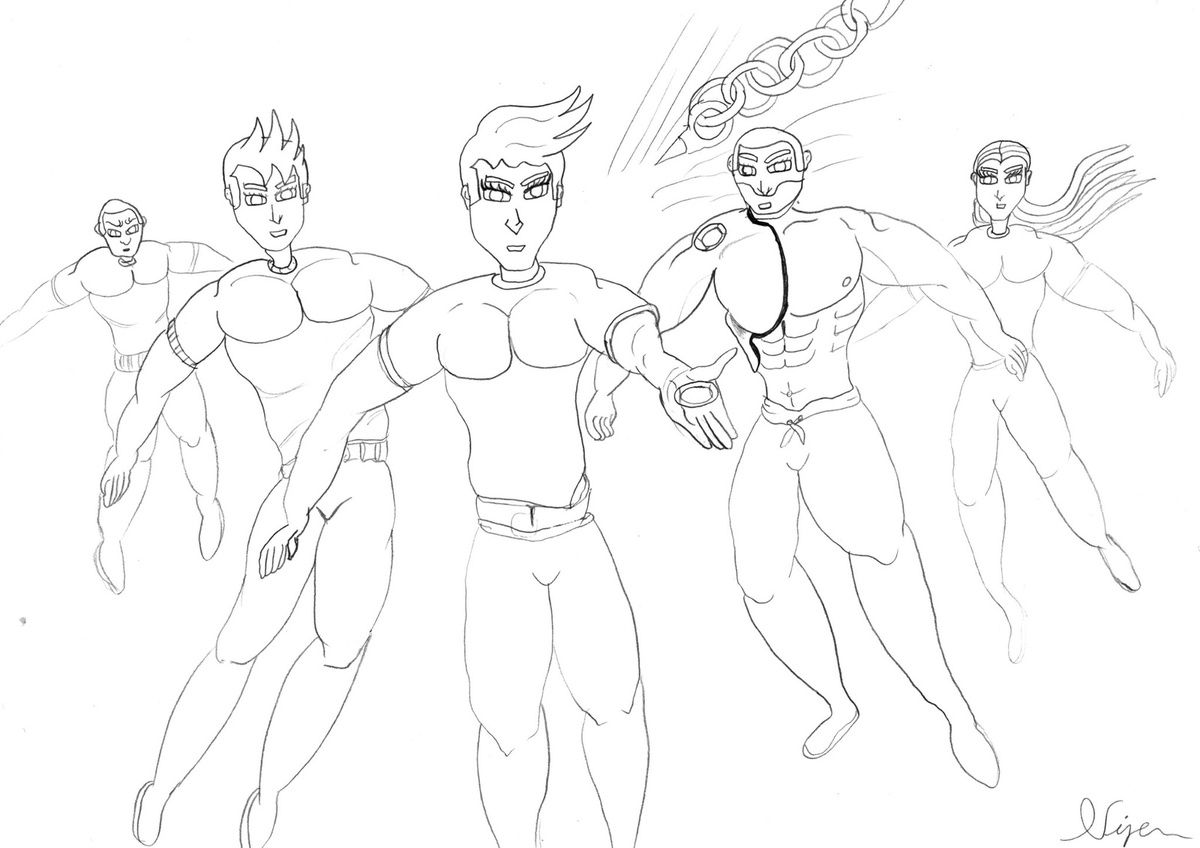 Les textes et les images ne sont pas libres de droits. Merci de me contacter avant utilisation. The texts and images are not free of rights. Please contact me before using it.
Mota : Après avoir eu recours à la bombe annihilateur, les ressources en énergie de Technoville s'amoindrissent. Il est pratiquement impossible que Le bouclier de protection entourant la ville résiste aux attaques de nouvelles destructeurs.
Plum , repoussant Ylo : Tu as mis une perruque ? Comment tes cheveux ont pu repousser aussi rapidement ? Tu étais vraiment mort la dernière fois que je t'ai vu.
Ylo : Euh... On m'a fait une piqûre dans le dos. Ça m'a réveillé.
Mota : After using the annihilator bomb, the energy ressources of Technoville is decreasing dramatically. It's pratically impossible for the protector shield surrounding the city to resist assaults of new destroyers.
Plum, pushing back Ylo : Do you have wear a wig ? How you hair grow so fast ? The last time I saw you, you were dead.
Ylo : Euh... An injection on the back woke me up from death.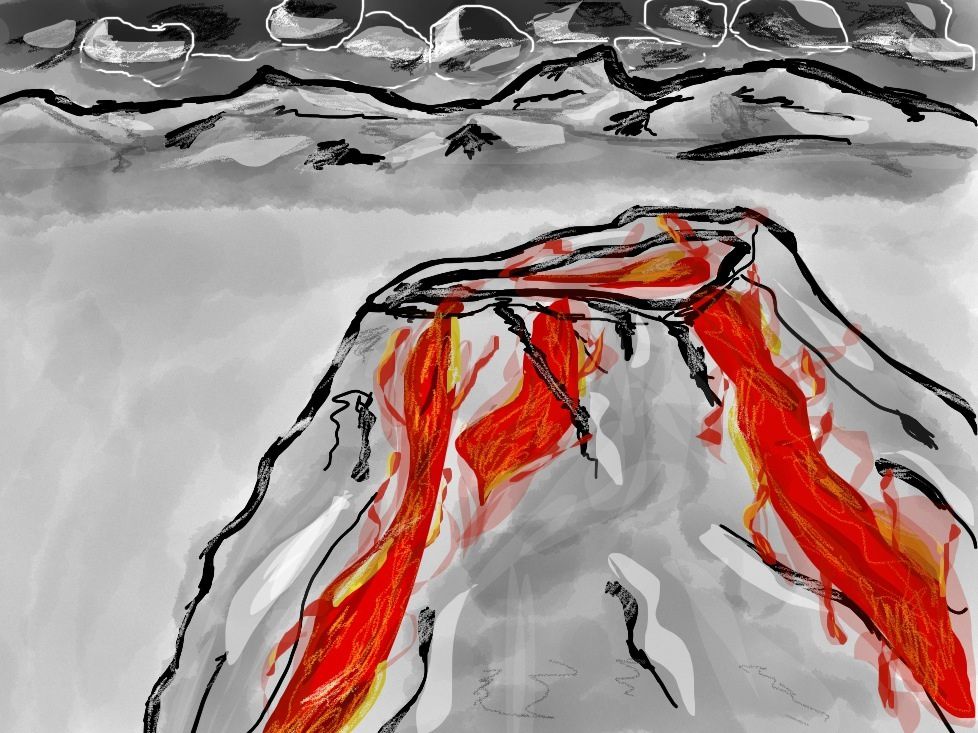 Les images et les textes ne sont pas libres de droits. Merci de me contacter avant utilisation. The texts and images are not free of rights. Please contact me before using it.
Ruben sort précipitament de la salle d'interrogatoire. L'espoir renaît à la vue de Ruben. La découverte de Ruben à la vallée de la mort pourra-t-il aider Métal à remplacer l'irremplaçable?
Métal : On a besoin de votre aide, Ruben. Il nous faut des informations sur la vallée de la mort.
Ruben : Les conditions atmosphériques et terrestres sont extrémement difficiles. Les températures atteignent des records de chaleur. Tous les chercheurs qui ont essayé de pénétrer l'intérieur du volcan, ne sont pas revenus vivant. L'extraction doit se faire au coeur du volcan où la température élevée permet une micro fusion thermique importante.
Métal : La vallée de la mort regorge par des créatures redoutables. Il faut récupérer la technoarme dès que possible. Il nous faut absolument trouver des pierres de pouvoir de remplacement.
Plum : La "pierre de magma" ?!
Ruben : L'extraction de pierre de magma est extrèmement compliquée. Les pierres de magma se trouvent à l'intérieur des volcans. Elles sont différentes des roches magmatiques volcaniques. Les pierres de magma entrent en fusion. J'ai déjà réussi à mesurer l'intensité de l'énergie.
Métal, pensif : La fusion est sûrement la raison pour laquelle les pierres de magma produisent une énergie importante : la micro-fusion thermique?! Ruben, avez vous réussi à extraire une de ses pierres de magma des volcans?
Ruben is rushing outside quickly. A light of hope is sparkling when they are seeing Ruben. Could the discovery of Ruben in the deathvalley help Metal to replace the irreplaceable thing ?
Metal : We need your help, Ruben. We need more informations about the deathvalley.
Ruben : The weather, terrestral conditions are extremely difficult. The temperatures is reaching heat records. Every researchers that have tried to go inside the volcano didn't come back alive. The extraction needs to be done in the heart of the volcano where the raised temperature can allow an important thermal micro fusion.
Metal : The deathvalley is plenty of dreadful creatures. I need to take back the technoweapon as soon as possible. We absolutely need to find powerstones in replacement.
Plum : The "stone of magma"?!
Ruben : The extraction of the magma stone is extremely complicated. The magma stone can be found inside the volcanoes. It's different of the volcano magma stones. The magma stone are in fusion . I have already succedeed to measure the intensity of the energy.
Metal, thoughtful : The fusion is surely the reason that the magma stone is producing energy : the micro thermal fusion. Did you have succedeed to extract one of these magma stones from the volcano?