04
May
Une course poursuite infernale / infernal race
À proximité du musée, le technodéfenseur assiste à la scène de panique. Dans le chaos le plus total, le technodéfenseur se précipite à l'intérieur du musée. Le musée est complètement saccagé. Le technodéfenseur, comme figé au sol, voit défiler devant ses yeux les événements en accéléré. Impossible de faire le moindre geste, il est comme apé par une force le retenant dans une autre dimension temporelle. Serait-il l'effet d'un dissimulateur? Ce décalage temporel sème le trouble dans l'esprit du technodéfenseur. Conscient des événements, il a l'impression que le temps s'est arrêté pendant quelques minutes.
Technodéfenseur : Comité, la situation est grave !
Le Comité, en l'interrompant : Confirmation, Plum est un "potentiel". C'est un "révélateur". Comme prévu, l'intru est bien présent à Technoville. Mais nous n'avons pas encore la visibilité de l'intru.
Technodéfenseur : Reçu ! Mon radar indique une forte source d'énergie.
At the proximity of the museum, the technodefenseur is watching the panic scene. In a total chaos, the technodefenseur is rushing inside the museum. The museum is completely devastated. The technodefenseur, as rooted to the spot, is seeing the slideshow of the actions in high motion. Impossible to make a move, he 's like holding back by a force that keeps him in another time dimension. Will be the effect of a "dissimulateur"? This temporal different is disturbing the technodefenseur's mind. Being aware of the situation, he has the impression that the time has stopped for few minutes.
Technodefenseur : Comitee, the situation is serious !
The comitee by interrupting him : Comfirmed, Plum is a "potential ". She is a "révélateur". The intruder is here at Technoville. But the visibility of the intruder is not possible yet.
Technodefenseur : Get it loud and clear ! My radar indicates a strong source of energy.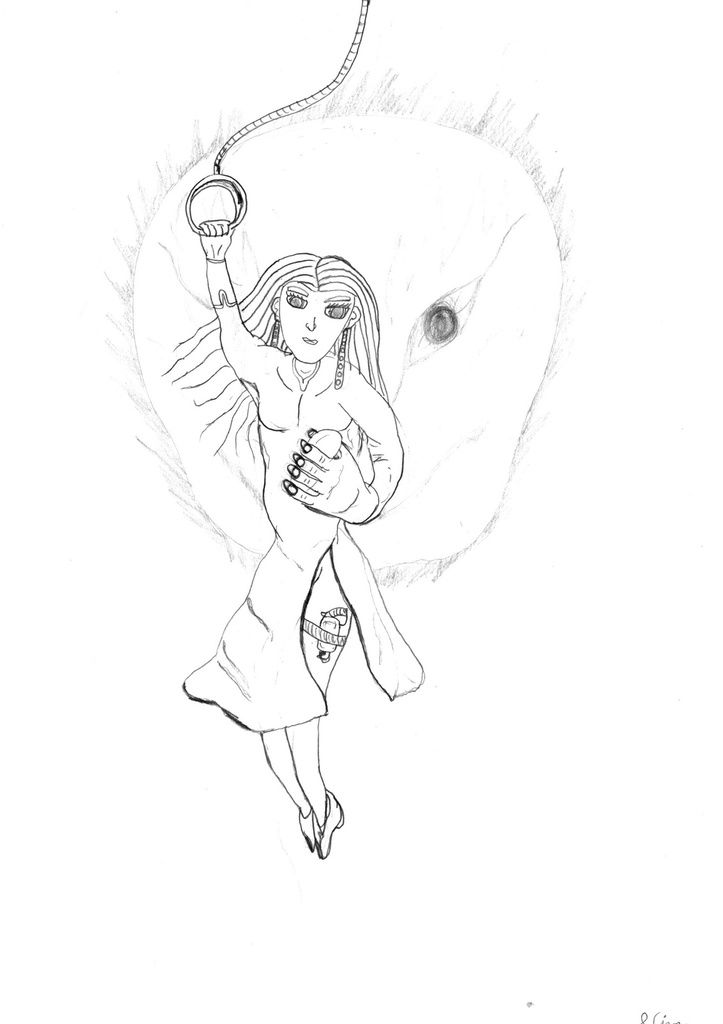 Les textes et les images ne sont pas libres de droits. Merci de me contacter en cas d'utilisation. The texts and images are not free of rights. Please contact me in case of publication.
Une course poursuite infernale se déroule dans la cité technologique. À l'intérieur de l'autotech, Métal, Ylo, Ruben and Mota discutent.
Ylo : Elle est devenue folle. Démarres vite! Ils sont derrière nous !
Métal : Il est déjà de retour. La présence énergétique de l'éminence puissance est de plus en plus forte sur Technoville.
Ruben : Elle a en sa possession une nouvelle pierre de pouvoir.
Brandissant l'arme ancestral devant tout le monde, Ruben les met tous en danger. À ses risques et périls, Ruben va s'attirer la colère des "ancestraux" et du comité.
Explosion après explosion, l'autotech est entrain d'esquiver les boules d'énergie de Plum et du Lion. Survolants la ville, Plum et le lion terrifient les habitants.
Technoville s'est tranformé en un gigantesque champs de bataille.
Ylo, muni de sa technoarme, fait feu sur l'éminence puissance. Métal demande à Mota de prendre sa place au volant. Soudainement, le silence règne sur technoville. La respiration de Métal est de plus en plus prononcée. Ylo, Ruben et Mota et les habitants retiennent leur souffle. Sa concentration est au maximun. Sous un éclair de génie, Métal percute le lion à une vitesse incroyable. Un battement de seconde aura fallu à Métal pour déployer ses ailes mécaniques impressionantes dans le ciel. À la vue de cette transformation, Mota oublierait presque de piloter l'autotech. Dans un sursaut, l'autotech bascule faisant un tonneau dans le ciel. Cauchemar éveillé, l'apparition de l'assassin les plonge dans le désarroi le plus total.
L'assassin, en montrant son bras : Il me manque quelque chose !!!
Le technodéfenseur : Comité, elle n'est pas seulement un "potentiel". Elle est LE LION.
Au bout du fil, le comité répond par un long silence....
A inferno adventure race has just started in the technological city. Well seated inside the autotech, Metal, Ylo, Ruben and Mota is discussing.
Ylo : she's completely crazy. Start now ! They are behind us ?
Metal : He' s already back. The energetic presence of the eminence puissance is getting more and more stronger on Technoville.
Ruben : She has a new powerstone.
Proudly wielding the ancestral weapon in front of everybody, Ruben is putting everybody in danger. Risking his life and the other's life, Ruben will soon face the anger of the "ancestraux" and the comitee.
Explosion after explosion, the autotech is dodging the energy balls from Plum and the lion. On top of the autotech, Plum and the lion are flying, terrifying everybody on their way.
Technoville is becoming a gigantic battlefield.
Ylo, armed with his technoweapon, is shooting on the eminence puissance. Metal is asking Mota to drive the autotech. Suddenly, the silence remains on technoville. Metal is breathing out loud. Ylo, Ruben, Mota and all the people surrounding them are holding their breaths back. Metal is highly focused. True genius, a air collission at high speed between Metal and the lion is mind-blowing. It just needs one second for Metal to spread his impressive mechanical wings in the sky. By seeing this transformation, Mota would pratically forget to drive the autotech. Decisive moment, the autotech is projected and is rolling over in the sky. Alive nightmare, the assassin is appearing in front of them. He's turning the reality into darkness.
The assassin, by showing his arm : Something is missing!!!
The technodefenseur : Comitee, she is not even just a "potential". She's THE LION.
On the phone, the comitee is answering by a long silence...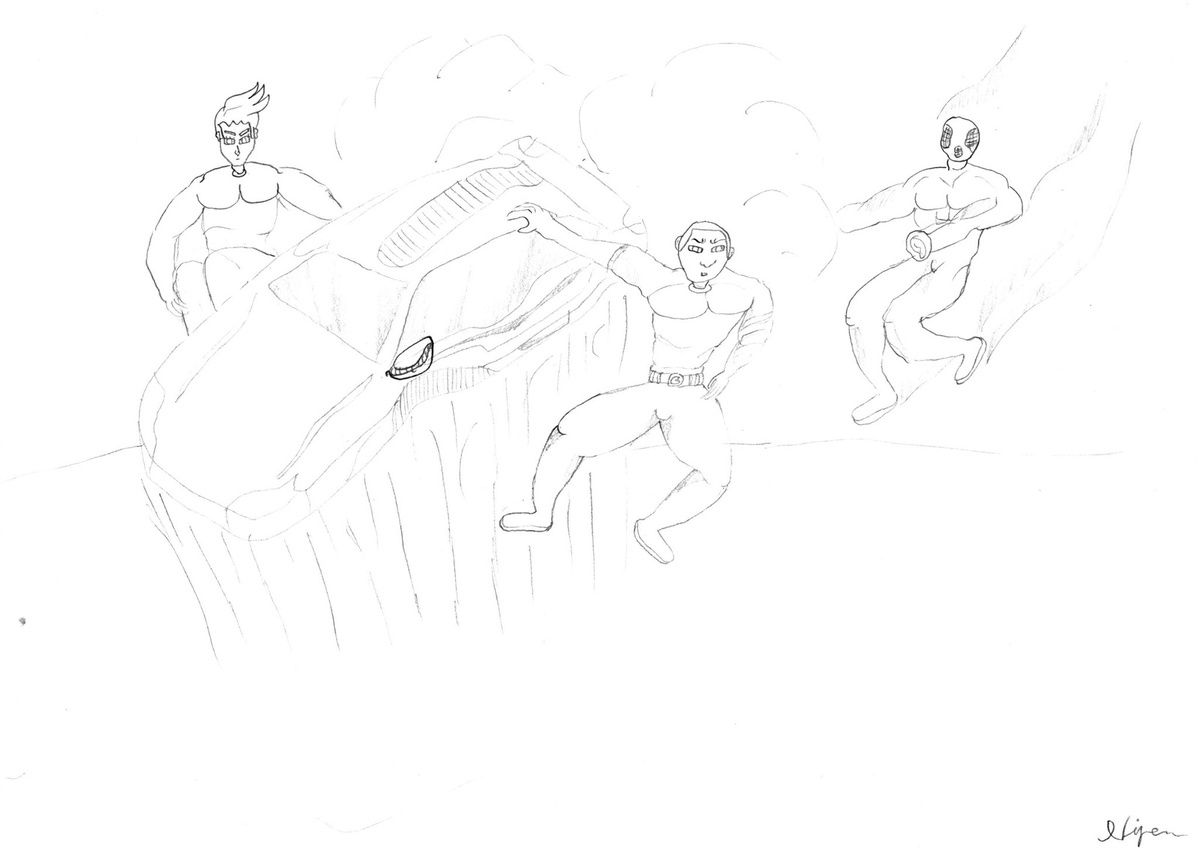 Les textes et les images ne sont pas libres de droits. Merci de me contacter en cas d'utilisation. The texts and images are not free of rights. Please contact me in case of publication.