L'univers de Karma sur deviantArt / The world of Karma on deviantArt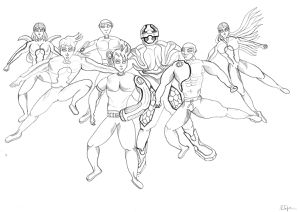 Si vous aimez les personnages de l'univers de Karma, vous avez la possibilité de réaliser les plus belles impressions photos de toutes tailles! Des cartes de voeux, des cartes postales, des dessous de verre, des tapis de souris, des badges aimantés, des tasses, des calendriers.
If you like the characters of The World of Karma, you have the choice to print all sized amazing photos ! Wrapped canvases, greeting cards, postcards, mouse pads, coasters, magnets, mugs, calendars.
Art - community of artists and those devoted to art. Digital art, skin art, themes, wallpaper art, traditional art, photography, poetry / prose. Art prints.
Nipon sur deviantArt / Nipon on deviantArt