05
Aug
Le retour de Sérum V /The comeback of Serum V
Les failles terrestres apparaissent de plus en plus visibles comme des cicatrices à la surface de la planête. Il n'est plus question d'attendre. Le moment d'agir est arrivé. La vague de chaleur étouffante se propage et a des effets dramatiques sur la calotte glacière. Tel un sauveur de la biosphère, Sérum le préservateur est sur le point de commencer un long périple. Sur le territoire ennemi de la vallée de la mort, Sérum défiera le règne du feu. Issues de planêtes différentes dites "froides" ou "chaudes", les créatures possèdent des armes différentes, des forces différentes.
Serum : Ils m'attendent à l'entrée de la porte de l'enfer. Mon voyage ne fait que commencer. Ces armures de protection technologiques permettront de révéler leur potentiel et de libérer leur pouvoir. Chaque potentiel est différent, chaque pouvoir est lié à leur passée. J'emprunterai un chemin différent que celui des tunnels. Ils m'attendent...
Pris entre deux feux, les aventuriers avancent au pas dans la caverne du Rinoféroce. Sur le sol abîmé, les traces de pas du Rinoféroce indiquent un chemin à l'intérieur de la grotte. L'odeur de putréfaction mélangée à celui du sang témoigne de l'horreur. Soudainement, la voix terrifiante du Rinoféroce les pétrifie sur place. Sa voix résonne à l'intérieur de la grotte.
Rinoféroce : Dans le monde souterrain, vous ne représentez rien. Le règne du feu est à son apogée. Personne ne peut nous arrêter maintenant que le supervolcan est sur le point de se cracher sa lave en fusion. La bataille entre les deux mondes vient de commencer.
Technodéfenseur : Les brêches, les failles , les cicatrices sur la planête Karma sont de plus en plus profondes. C'est irréversible! Les créatures légendaires de l'autre monde vont également se réveiller.
Rinoféroce : Avec la puissance conférée par le règne du feu, on les détruira tous... Celui qui a fait briller la pierre est parmi vous. L'un d'entre vous doit nous rejoindre, il a été choisi par le règne du feu.
Technodéfenseur : L'élu du règne du feu ?!
Métal : C'est un piège !
Dorénavant otage du règne du feu, le nom de l'élu du règne du feu sera révélé au grand jour. Parmi les aventuriers, l'un d'entre eux devra faire face à la vérité.
The terrestrial faults are appearing more and more visible as scars on the land surface of the planet. He cannot wait anymore. The moment to react is now. The heat waves are spreading all over and have dramatic consequences on the ice cap. Like a saviour of the biosphere, Serum the preservateur is going to start a long journey. On the enemy territory of the Deathvalley, Serum will defy the reign of fire. Coming from different planets so-called "cold" and "hot", the creatures possessed different weapons, different powers.
Serum : They are waiting for me in the entrance of the gate of the hell. My journey has just started. These technological protective armours will help them to reveal their potential and to unleash their power. Each potential are different, each power is linked to their past life. I will take a different path than tunnels. They are waiting for me ...
Caught in the crossfire, the adventurers are walking at dead slow in the cave of Rinoferoce. On the cracked ground, the footstep of Rinoferoce are indicating a path inside the cavern. The odor of putrifaction mixed with blood is the witness of the horror. Suddenly, the terryfing voice of Rinoferoce is petrifying them. His voice is getting louder and louder inside the cave.
Rinoferoce : In the underworld, you are nothing. The reign of fire is at its peak. Nobody can stop us, now that the supervolcano is going to spit molten lava flows. The battle between the two Worlds has just begun.
Technodefenseur : the cracks, the faultlines, the scars on the planet Karma are deeper and deeper. There's no turn back! The legendary creatures of the underworld will also wake up.
Rinoferoce : With the confered power by the reign of fire, we will destroy them... The one who had made the stone shine through is among you. One of you is going to join us, he has been chosen by the reign of fire.
Technodefenseur : the chosen one of the reign of fire ?!
Metal : It's a trap !
Now hostage of the reign of fire, the name of the chosen one of the reign of fire will be revealed. Among the adventurers, one of them will face the truth.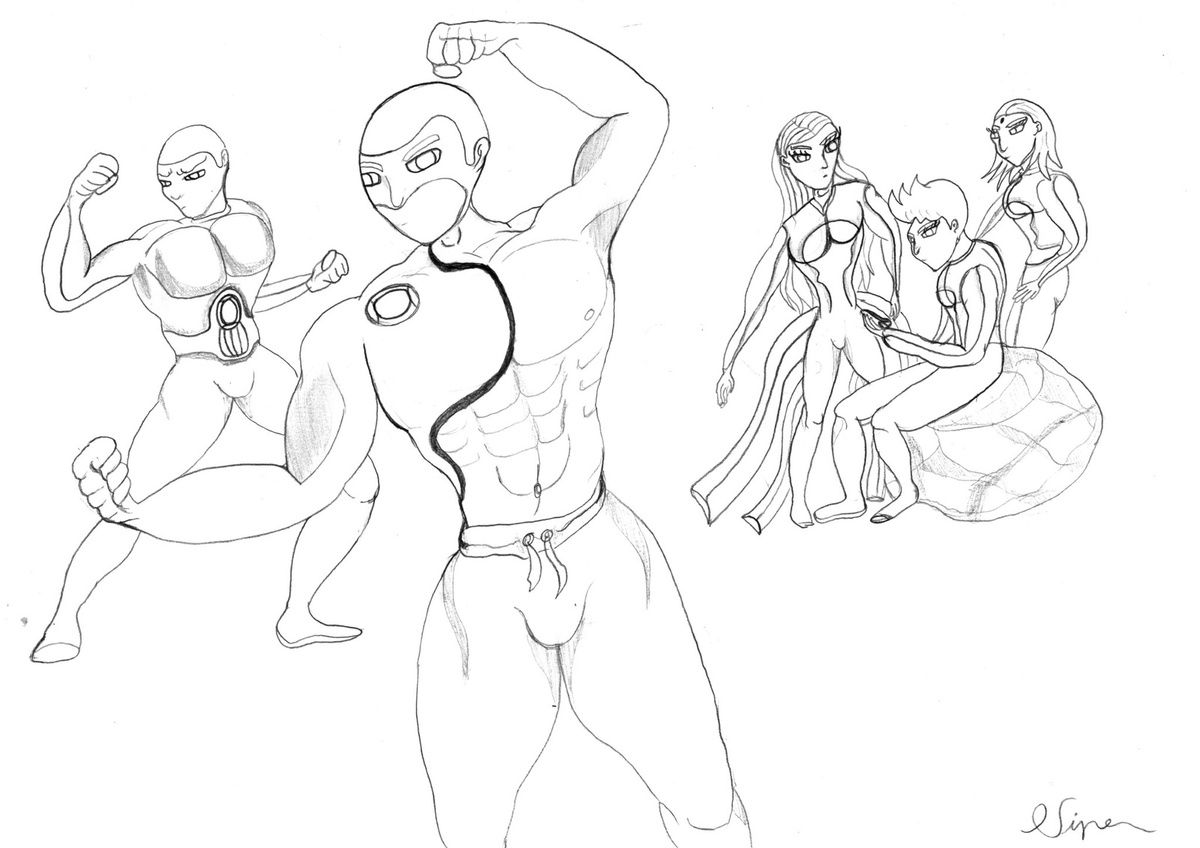 Les textes et les images ne sont pas libres de droit. Merci de contacter l'auteur. The texts and images are not free of rights. Please contact the author.